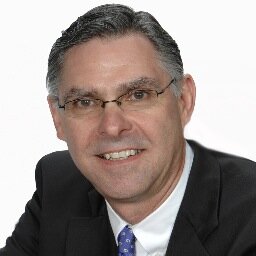 – Bernd Appleby, CEO and founder of TERiX, says:
There used to be a saying in business: The customer is always right.
The motto, popularized by such retailers as Marshall Field's more than a century ago, is seldom used anymore—not by businesses anyway. Perhaps because there's no longer a need. As any company with a presence on Twitter or Facebook will tell you, customers have no problem keeping that sentiment alive and well all on their own.
But some businesses seem to believe the opposite is true—that customers exist solely to serve rather than be served by the business. Take hardware manufacturers. In the face of declining sales, they're wisely trying to draw more revenue from their support services. But, instead of attracting customers with the strength of their own service offerings, they seem to think they can lock customers in by imposing restrictive maintenance policies. That only results in annoying customers, especially as they are shut off from more cost effective, flexible and customer friendly solutions.
HP was the latest to try monetizing support services and disrupting third party support by charging for firmware updates. Customers, judging by the ensuing uproar on Twitter and in the blogosphere, were not happy. And how could they be after essentially being told they would be charged by HP to fix the company's own server flaws? Once again, it seems in trying to hold onto customers, manufacturers can only push the customer farther away.
Such customer-adverse strategies have given rise to a rapidly growing segment in the $26 billion US hardware support market: the third party maintainer. And perhaps it shouldn't come as a surprise. Third party maintainers are better at serving the customer, because providing service is all they do. The primary motivation of hardware manufacturers, on the other hand, was always to sell hardware, not support it. Not only is the support they provide limited to the products they sell, it's limited to the manufacturer's own product lifecycle.
Third party maintainers, meanwhile, must serve according to the customer's best interests. Their very survival depends on it. And so, to compete with the manufacturers (and each other), it's imperative that TPMs provide:
Expertise: IT professionals trained and certified by the very makers of the hardware they're tasked with supporting.
End of Service Life Support: Customers are free from pressures to purchase new hardware on manufacturer timetables. Older but highly functional hardware continues in operation, thus increasing the customer's return-on-investment.   Customers now decide how long to keep their systems, not the manufacturer.
Personalized SLA coverage: Customers can mix and match service levels on the same contract, forgoing one-size-fits-all manufacturer blankets that can only lead to wasted dollars for unnecessary service levels.
Multi-vendor support on one contract: Third Party Maintainers offer the convenience and customization of one point of contact convenience with multi-vendor certified engineering expertise.
International reach: TPMs must offer global coverage and must provide the same levels of support quality, professionalism and flexibility internationally that they provide in the United States.
Low risk: Before switching from manufacturer support, the customer must get the same level of service the manufacturer provided at minimum.
Lower rates: Not only do TPMs charge customers on average 40% less, TPM rates put pressure on the manufacturers to bring down their own rates.
Overall, what do customers get from third party maintainers that the manufacturers seem better at destroying? Customer satisfaction!
As they lose more market share to the TPMs, the manufacturers will be forced to think more about the needs of the customer.
But can they admit the customer is right?