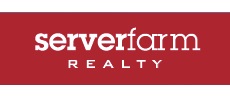 Power Providers
– Joanna Styczen, spokesperson for iMPR, says:
In today's market, network downtime is simply not an option. Due to the astronomical cost of losing precious business production hours as well as the pressure of having to perform in a mission-critical environment, companies cant afford to take risks when it comes to partnering with a data center provider. Simply put, it has to be state-of-the-art and beyond.
This is especially true for Windstream Communications, a provider of leading enterprise-class managed hosted solutions. As a hosted cloud provider, there has to be no question that the data center infrastructure that the company offers customers is of the best quality.  And now, thanks to a unique partnership with Server Farm Realty, LLC (SFR), Windstream Communications is able to make that promise.
Server Farm worked with DSA Encore and Windstream to complete a purpose-built, 60,850-square-foot data center facility in Charlotte, NC, equipped to house Windstream's cloud computing, dedicated hardware, managed services and Disaster Recovery-as-a-Service (DRaaS) solutions.  Charlotte has emerged as a major enterprise data center and hosting hub, satisfying the growing demands of financial services, transportation, healthcare, energy and education organizations as well as social media sites and content providers.
The Charlotte facility is divided into multiple customized, 10,000-square-foot suites leased by Windstream and boasts a 2N modular design, carrier-neutral Internet connectivity via multiple Tier I providers and true A-B power distribution.  The data center also features 3,000kVA of day 1 utility capacity (easily expanded to over 12MVA); 1215kW of day 1 usable UPS capacity (expandable to over 3600kW); on-site Network Operations Centers (NOCs); and access to multi-tenant infrastructure, such as Enterprise Cloud, EMC and NetApp SAN/NAS, F5 GTM/LTM platforms; as well as Cisco and Juniper network and security platforms.  Additional features include a private lobby, loading dock and 2N modular design for scalable capacity planning.
Server Farm owns and operates an expanding portfolio of data center properties, now spanning more than 1.5M sq. ft. of hardened, state-of-the-art and scalable data center space throughout Santa Clara, CA; Chicago and Oak Brook, IL; Moses Lake, WA; Toronto, ON; Charlotte, NC; and more.
Are you interested in seeing how SFR can help your business achieve its network infrastructure needs? Click here for more information.