In the wake of so much noise around chatbot or AI chatbot, one of the many disruptive technologies, are you finding it difficult to focus upon the right IoT (Internet of Things) development tool or platform? It's time to clear the air.
According to a report by IDC and SAP, 60 percent of global manufacturers are utilizing analytics data recorded from connected devices to gauge the efficiency of their processes and discover optimization possibilities. The report expresses optimism regarding the business value propositions that a business can derive from IoT app development. It claims IoT will help in improving productivity by 15 percent and is expected to grow the delivery and supply chain performance.
As IoT continues to permeate into different walks of life and businesses are getting more and more dependent on it, it becomes imperative to know what are the key platforms that contribute not just to the development of the Internet of Things applications, but also their functioning and overall deliverables.
What Is an IoT Platform?
Before we jump into different IoT platforms available now, let's understand what's an IoT platform or it does. It's a kind of managed cloud platform that enables connected devices quickly and securely communicate with cloud applications, services, and other devices. Also, to IoT developers, it facilitates resources they need to build IoT applications that collect, process, analyze and act on data generated by connected devices. Interestingly, the app owner can leverage Big Data without investing with IT infrastructure against a pay-as-you-go subscription-based plan.
Here is a list of top 5 IoT platforms with their key features.
Top 5 IoT Platforms
1. IoT platform: Amazon Web Services (AWS) IoT Core
Leveraging AWS IoT Core resources, IoT developers can create applications to bridge users with connected devices. The platform enables end users to utilize a gamut of AWS services such as AWS Lambda, Amazon Kinesis, Amazon S3, Amazon Machine Learning, Amazon DynamoDB, Amazon CloudWatch, AWS CloudTrail, and Amazon Elasticsearch Service. The devices and the services connect with each other with Kibana integration.
Key Features: Device SDK, secure device gateway, registry (for recognizing devices), device shadows (a virtual version) and a rules engine (to evaluate inbound messages).
2. IoT platform: Microsoft IoT
Microsoft IoT provides a complete set of products, services, and solutions that businesses need today to make the most of the Internet of Things. They can build smart things using sensors, control and analyze them and act on the insights obtained to serve different purposes, from driving workforce efficiency to raising the delivery of services and products to improve customer acquisition and satisfaction.
Key Features: High-volume device connectivity and management, high-volume telemetry ingestion, command and control of devices, device security enforcement.
3. IoT Platform: Google Cloud IoT Core
Harnessing the capabilities of Cloud IoT Core, you can connect, manage and ingest data from millions of globally distributed devices. Cloud IoT Core works in tandem with a host of services on Google Cloud IoT platform. It also helps with collecting, processing, analyzing, and visualizing IoT data.
Key Features: Fully managed and scalable, End-to-end security (key authentication over TLS 1.2; CA-signed certificates), role-level access control, single global system, device deployment at scale, out-of-box data insights
4. IoT Platform: ThingWorx IoT Platform
ThingWorx empowers IoT developers with resources required to create and deploy game-changing applications, solutions and experiences for today's smart, connected world. Thus, the platform is ideal for enterprise application development.
Key Features: Seamless connectivity between devices and platform, rapid IoT application development, integrated machine learning, and automated, sophisticated Big Data analytics.
5. IoT platform: IBM Watson
It's not to surprise to see IBM in the market of disruptive technologies. With its flagship IoT platform, i.e., IBM Watson has encouraged the adoption of IoT across all key industries, and IoT developers are overwhelmed with the tools and features that it offers for IoT app development. The platform enables Internet-connected devices to interact with IBM's hybrid cloud PaaS (Platform-as-a-Service) development platform, the Bluemix.
Key Features: Device management, secure communications, real-time data exchange, data storage, and weather data service.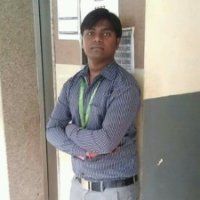 About the Author
Saroj Kumar is a digital marketing expert working with Root Info Solutions, a mobile app development company.