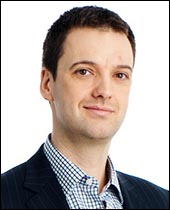 High Availability
– Orlando Scott-Cowley, Director of Technology Marketing, Mimecast, says:
Two is always better than one, right? Well, maybe not always, but when it comes to the cloud computing in the enterprise, two is the way to go. No matter how high the SLA, at one time or another, all cloud-based services will experience an outage, in the same way that Microsoft, Google and Facebook recently have. The consequences will not only be frustrating, but disruptive to business continuity. Is the solution to simply avoid migration to the cloud? That's one option, assuming that the company is okay with missing out on the cloud's extraordinary agility and reduced total cost of ownership (TCO), to name a few benefits.
Instead of skipping out on the cloud, organizations considering migrating critical services and data to the cloud need a contingency plan, just as they would with on-premises infrastructure and their existing BCP strategy. This is best accomplished by implementing a secondary cloud service, especially one that integrates seamlessly with an organization's primary cloud provider, which spreads the risk of downtime among cloud vendors, protecting both data and end users.
Relying on two providers can also quell CIOs' cloud security concerns. A multi-layered cloud service enables a company to continue distributing the risk among a few vendors and maintain their likeness for a defense-in-depth strategy for security solutions. This is especially important in today's constantly-changing threat landscape. Email security threats like spear phishing, for example, have become extremely sophisticated and targeted, causing them to get past the most dependable security solutions. Email security services that automatically rewrite URLs in inbound email, and scan for threats within a central cloud hub, make it so security teams and employees no longer have to play the "is this link safe?" guessing game.
With two clouds on their side, companies can remove the barriers they have put up to their own cloud adoption and can easily migrate their apps and services to a more productive environment. A blended cloud approach ensure that businesses' critical application are safer than ever – likely even safer than they would be if entirely on-premises!