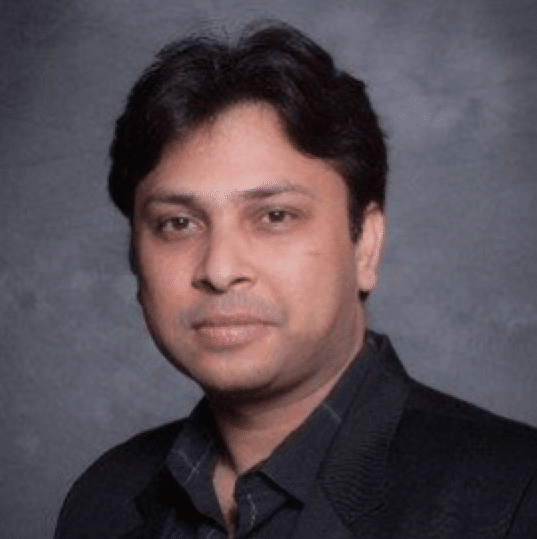 By Contributing Editor, Kathy Xu
Following this year's International Telecoms Week (ITW), Data Center POST had the opportunity to speak with Ashish Jain, GENBAND's Director of Solutions Marketing, about his experience at ITW, the world's largest meeting for the global wholesale telecommunications community. Mr. Jain discussed upcoming developments and how the company meets the demands of the fast-paced communications software industry.
Data Center POST, Kathy Xu (DCP-KX) Question: How does GENBAND keep up with the ever-changing demands of the communications software solutions industry?
GENBAND, Ashish Jain (GENBAND-AJ) Answer: GENBAND is a global leader in real-time communications software solutions for service providers, enterprises, independent software vendors, systems integrators and developers in over 80 countries. The company is focused on innovation and helping its customers prepare for the next stage.
With more than 450 patents to its name, GENBAND has made massive investments in cutting-edge technology and is ideally positioned to help its carrier and enterprise customers transition to an all-IP environment and reap the benefits of extended capabilities and lower costs.
The company has introduced its Kandy.io platform in order to help our existing and new customers leverage new market opportunities with robust and easy-to-use, embedded, real-time communications capabilities.
In order to best leverage these opportunities, GENBAND has elaborated on a two-pronged strategy that enables us to future-proof offerings while expanding our customer base to include global enterprises, ISVs, and even the independent software development community:
"Protect What You Have" focuses on carrier network transformation (NFV, VNF, SDN etc.)
"Invest in the Future" helps a broad range of customers leverage our innovative cloud-based offerings under the Kandy umbrella (PaaS, UCaaS, Nuvia, OTT)
(DCP-KX) Q: What are some upcoming developments for GENBAND?
(GENBAND-AJ) A: GENBAND continues to assist its customers in developing new revenue streams as they prepare for the Exchange of Everything, which is where IoT and real-time communications meet. To that end, we've gone through a major transformation to become a software company, including making significant investments in a cloud-based Software-as-a-Service (SaaS) delivery models and Network Function Virtualization (NFV).
We will continue to deliver innovation and help our Communications Service Providers leverage their network investments with advanced OTT capabilities including revenue engine applications that help them compete more effectively with the independent challengers while deepening the customer relationship.
Our Kandy wrappers are pre-packaged sets of APIs and assets and offer shorter development intervals with greater functionality to a broad set of customers including those who lack development support yet want to leverage these advanced functionalities. Finally, our suite of NFV solutions and VNF applications enable these CSPs to be much more agile, going from months to days and weeks in terms of new service delivery to their end customers. GENBAND NFV solutions are also significantly more efficient in terms of the ongoing maintenance and operational costs of the cloud-based network. CSPs who leverage these solutions can automate and elastically scale applications on demand and implement DevOps approaches to new capability development and compete more efficiently in delivering real-time communications service to their customers.
In short, we will continue to deliver the solutions that help solve our customers' business problems and enable them to harness the disruptive power of new technologies.
(DCP-KX) Q: What was the most surprising thing you learned at ITW 2016? 
(GENBAND-AJ) A: I really enjoyed both ITW 2016 and i3 Forum – it's always great to reconnect with the communications service providers and other members of the ecosystem. One thing that struck me is the differences in how carriers are preparing for the (rapidly approaching) all-IP world.
According to a survey done by i3 Forum, more than 90% of the respondents still use TDM interconnects. I won't deny that those numbers surprised me.
On the other hand, it was quite refreshing to see that some carriers have evolved their business models and now focus on solutions that go above and beyond traditional VoIP wholesale minutes. Some of our own IPX customers are reaching out to enterprise markets with global MPLS and SIP Trunk connectivity services while offering hosted UC and OTT applications to their fixed and mobile service provider customers.
Wi-Fi Roaming, VoLTE roaming, Hosted API platforms, and IoT connectivity hub are other next-generation services that are already on the radar for these innovative, forward-looking IPX carriers. I strongly believe that by doing the hard work of pivoting now, these carriers are best positioned to dominate their markets and deliver the superior experience customers crave.
If you are interested in learning more about GENBAND, please visit: https://www.genband.com.