By Tiffany Bloomer, President, Aventis Systems
While data backup and storage may not be the first things that come to mind when looking at your IT strategy, what you need to realize is that they could very well be the foundation to your success. Think of it this way: You can't build a great building on a weak foundation. You must have a solid foundation to house a strong infrastructure. The same is true for your storage and backup. Storage is the vital base for your cloud and data center. In fact, it truly is the foundation of your business.
As business decision-makers move more firmly into 2019, they're determining ways to implement new software and hardware, ensure greater security and invest in the future of their IT. And, at the same time, businesses continue to see an exponential growth in the data they produce and manage. With no reduction of data in sight, in fact, organizations must better manage and optimize their data.
Here's a look at four data backup and storage trends that are playing a key role in business in 2019.
1. Appliances and Automation
The need for automation across the board is here now. The days of tape and manual backup should be a thing of the past, or at least in a cloud conversion strategy. And, all backup should have some type of automation process in place. With potential security breaches constantly looming, it is now more important than ever to automate critical backup processes. Rather than leave it to chance that employees remember to engage the backup, there are many great solutions out there with complete automation.
Appliance-based backup with geo-redundant cloud storage is the current trend. Solutions like this offer automatic back-ups to ensure you can restore cloud data no matter what happens to it, from malicious attacks to careless employees. Everything is backed up to numerous data centers and anything can be restored, no matter who did what or when. It allows companies to keep control of critical business data while enjoying the scalability, cost-effectiveness and flexibility of SaaS solutions. This type of backup solution will also help prevent data loss and downtime.
For instance, let's say something happens to your entire infrastructure. There's a flood in your building or there is a fire. Because of scheduled daily backups, all the data can now be housed on servers in separate geo locations. In this case, all your employees could work remotely as those servers in either data center could be turned on immediately. And, instead of there being a week or more of downtime to restore the servers onsite, it takes just a couple of hours to restore the data.
2. Implementation of Artificial Intelligence
The traditional approach to data centers is changing rapidly, and artificial intelligence (AI) is increasingly playing a role in its design and development. The influence of AI will be one of the popular trends in 2019 in a wide range of areas, but its influence will be particularly strong within the data center.
The implementation of AI creates numerous new benefits to the end user. As AI is implemented, the data center will become more energy efficient. To this end, Google reported that it was able to cut its energy usage by 40 percent by using AI. And that's just the beginning. Benefits of AI in the data center include:
The ability to modernize operations by analyzing data more quickly
Elimination of inefficiencies in server usage by distributing workloads across servers
Opportunities to reduce power consumption while at the same time increasing performance
Better security by monitoring systems 24/7 and staying ahead of the curve on threats
3. Adopting Flash
Through continuing evolution, flash's solid-state drive (SSD) is becoming increasingly critical in the memory and storage hierarchy of systems. Used onsite, in a cloud environment or as part of a hybrid system architecture, flash has numerous benefits in terms of speed and efficiency.
Today, thanks to its growing sophistication, flash can deliver information in real time (or near real time) and has distinct advantages over hard disk drives (HDDs) in terms of power and cost of ownership.
As prices continue to fall and improvements in SSD performance continue, the all-flash array has become a viable contender to replace the traditional HDD infrastructure. In 2019, look for flash to become an even stronger player and gain more credibility as an HDD alternative.
4. Progressive Data Protection
When we think of data protection, we think of the ability to backup and restore. Today's data protection goes well above this way of thinking. This is where you need to focus on how to leverage secondary storage, whether it be backups, replicas or snapshot, to be used to optimize your data and protect your business from potential data breaches.
While in the past, copies may have been viewed as a liability, they are now an asset. Having data backups and replicas provide you with confidence that your data is secure—off-site—should you need to access it or restore the data. And, now you have the added benefit of the ability to take secondary data and use it for DevOps, analytics and testing workloads.
In 2019, expect to see some of this year's trends gain more traction and offer greater benefits to businesses of all sizes.
#  #  #
About the Author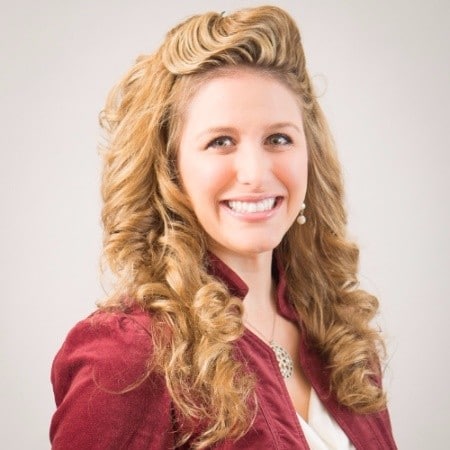 Tiffany Bloomer is the President of Aventis Systems, Inc., a leading provider of information technology hardware, software and services. Tiffany has consistently grown in her leadership role at Aventis Systems as the Director of Marketing and Business Development from 2008 to 2015, Vice President of Business Development in 2016, and President of the company as of January 2017. Tiffany is responsible for overseeing all departments and fostering interdepartmental collaboration and communication. She oversees the execution of marketing strategy and branding initiatives as well as recruitment efforts. She is tasked with researching and developing plans for product launch initiatives; recommending and managing new channel opportunities, customer segments, and industry partnerships; developing and monitoring new opportunities with potential web-based clients; and proposing innovative approaches to generate domestic and international revenue opportunities.
Prior to Aventis Systems, Tiffany's previous positions included Financial Services Manager at Epana Networks, Regional Sales Manager at Viscom International, Inc., and Field Marketing Manager at Fusion Marketing. Tiffany is a graduate of Georgia State University where she earned a Master of Science degree in International Business and Marketing.