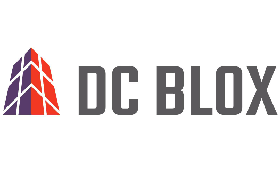 ATLANTA – January 3, 2023 – DC BLOX, a provider of multi-tenant data centers, dark fiber, and connectivity solutions that delivers the infrastructure essential to power today's digital business, announces today that its Chief Executive Officer, Jeff Uphues will be speaking at PTC'23. The event is taking place January 15-18, 2023 in Honolulu, Hawaii. Jeff is a 30 year veteran in the information technology industry and is a tireless tech-savvy executive and business strategist having held multiple C-suite leadership roles.
On Monday, January 16, 2023, Jeff will participate in a topical session on data centers alongside other industry veterans. The session will discuss the state of the data center industry and current trends the industry is facing.
WHAT:
WHERE:
PTC'23
Hilton Hawaiian Village® Waikiki Beach Resort
MPCC, South Pacific 2
WHEN:
Monday, January 16, 2023 – 3:15 PM – 4:15 PM HST
WHO:
Panelists:
Jeff Uphues, CEO, DC BLOX, USA
James Grice, Partner, Akerman, USA
Scott Willis, President and Chief Executive Officer, DartPoints, USA
Moderator:
# # #
About DC BLOX
DC BLOX owns and operates interconnected multi-tenant data centers and dark fiber solutions that deliver the infrastructure and connectivity essential to power today's digital business. DC BLOX's private network fabric and robust connectivity ecosystem enable access to built-in carriers, Internet exchanges, public cloud providers, and DC BLOX data centers to businesses across the Southeast. DC BLOX's data centers are located in Atlanta, GA; Birmingham, AL; Huntsville, AL; Chattanooga, TN; Greenville, SC, and a future cable landing station in Myrtle Beach, SC. For more information, please visit www.dcblox.com, call +1. 877.590.1684, and connect with DC BLOX on Twitter, LinkedIn, and Facebook.
Media Contact:
iMiller Public Relations for DC BLOX
Tel: +1 866 307 2510
Email: DCBLOX@imillerpr.com