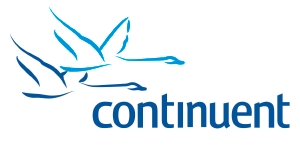 Data Fabric
– Robert Hodges, CEO of Continuent, says:
Continuent, Inc. recently released their latest offering; Continuent Tungsten 3.0 – a powerful solution that combines advanced clustering and replication technologies to meet the transaction processing and analytic needs of the entire business.  This new solution, which is a unified release of the Company's already industry-proven Continuent Tungsten and Tungsten Replicator offerings, exemplifies the concept of Data Fabric by providing a complete set of integrated systems to solve business problems.
Continuent Tungsten 3.0 takes management of business-critical data to a new level with certified combinations of clustering and replication in a holistic solution.  It enables constant, high-speed and always-available access to data, combined with the ability to process transactions over multiple sites while tightly integrating transaction processing with data warehouses and analytics.
"Enterprises are increasingly looking for data management offerings that enable them to configure and manage database services that span on-premises and cloud deployment, as well as enabling integration with other data platforms such as Hadoop™," said Matt Aslett, Research Director, Data Platforms and Analytics, 451 Research.  "Continuent's Tungsten offers a combination of clustering of MySQL™ databases and replication to and from emerging 'big data' platforms."
Continuent Tungsten 3.0 builds on the reliability of Continuent's already proven Tungsten 2.0 clusters to offer complete integration with the latest replication technologies into a single, well-documented and easy-to-manage solution.  By delivering robust transaction processing and real-time integration that drives sophisticated analytics on which modern business depends, this latest version includes:
Robust multi-master operation between Continuent Tungsten clusters to enable active data management on multiple sites.
Efficient Puppet- and Chef-based installation tools that support rapid provisioning of clustering and replication in cloud as well as on-premises environments.
Certified, real-time replication from highly available Continuent Tungsten MySQL database clusters to Hadoop, Oracle®, Amazon™ Redshift™, and HP Vertica™ to enable rapid propagation of transaction data into analytic reports.
Matthew Lang, Senior Site Reliability Engineer at Modernizing Medicine commented, "Continuent Tungsten provides us with continuous database operation and zero downtime maintenance, which enables us to run business-critical applications.  More importantly, it lays the foundation for data management that covers multiple DBMS types, not just MySQL, with enterprise quality availability, disaster recovery, and integration to data warehouse and analytic systems."