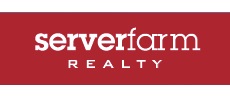 Enterprise-Class Cloud
– Joanna Styczen, spokesperson for iMPR, says:
Cloud computing has joined virtualization and 'Big Data' among this year's hottest industry trends.  While adoption continues to grow steadily across the globe, nowhere is the demand for these new technologies more evident than in China – which is projected to lead the world in technology spending in 2014.  Fueled by the exponential development of China's business sector, the need for next-gen technologies such as the cloud has grown as more companies expand their operations in the country's flourishing economy. According to CCID, the market size for enterprise class cloud computing can reach up to one trillion RMB by 2015.
The cloud trend has led to substantial data center development throughout China's prominent metro markets including Beijing, Hong Kong and Shanghai.  According to DCD Intelligence, China currently accounts for 30 percent of data center white space in the Asia-Pacific region (excluding Japan).  This number is projected to increase, as predicted by Analysts at research and advisory firm TechNavio, who calculate the data center market in China to grow at a compound annual growth rate (CAGR) of 19.17 percent over the period 2012-2016.  A market once dominated by a limited number of domestic organizations on a leasing basis in China has shifted as enterprise organizations demand their own cloud facilities – complete with more comprehensive, custom data center solutions and cloud services.
To meet this rising demand for enterprise-class cloud data center space, Server Farm Realty andChinaCache International Holdings Ltd. recently announced their collaboration on cloud infrastructure development in the Tianzhu Comprehensive Bonded Zone in Beijing.  ChinaCache entered into a memorandum of understanding (MOU) with Server Farm, combining its CND and application delivery expertise with the company's deep technical capabilities for the development of its Atecsys international data center as well as the innovative, flexible and custom data center solutions the facility is set to offer in the future.
Under development since 2013, the Atecsys cloud data center will be purpose-built to meet high international standards and fulfill growing cloud computing needs, enabling multinational enterprises to host their cloud services in China.   The facility will consist of 80,000-square meters of total floor area, complete with customizable units that can be tailored to the unique needs of customers.  Once complete, the eco-friendly cloud data center will also feature low carbon emissions.
Server Farm Realty holds extensive experience and expertise in international, first-class data center design, development, operation and maintenance, and offers proven data center services to organizations across a variety of verticals.  The company owns and operates an expanding portfolio of highly reliable, efficient and custom data properties in Chicago and Oak Brook, IL, Santa Clara, CA, Moses Lake, E. Washington, and Charlotte, NC.
To learn more about Server Farm Realty, its data center facilities and its build-to-suit data center solutions, visit www.serverfarmrealty.com.