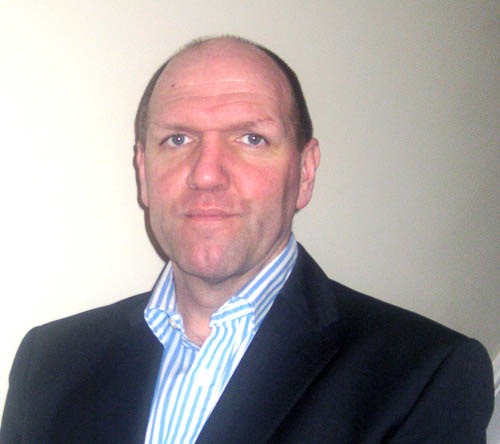 Host in Ireland
– Garry Connolly, President of Host in Ireland, says:
When considering hosting digital assets abroad, first things first – you need to get your priorities straight. With so many details to consider it's easy to get lost in the process. Lucky for you, Host in Ireland has developed a formula that identifies precisely what is most important to companies when deciding on a location to host digital assets securely and successfully. We call this approach – the 5 Ps: Policy, People, Pedigree, Pipes and Power.
This short alliteration is key in determining a prime location for your company to host your digital assets.  Powered by this approach, Host in Ireland aims to educate and amplify the superior benefits Ireland has to offer U.S. clients seeking to host their digital assets in the EMEA region. Through the support of its sponsors and the power of the collective, Host in Ireland has the ability to steer decision makers in the right direction to ensure successful global expansion of companies utilizing  and leveraging digital assets.
Embodying the essence of success in these five categories, a recent report conducted by 451 Research Group pegs Ireland as a prime European location for hosting capabilities on par with London, Paris, Frankfurt and Amsterdam.  Offering companies affordable power and renewable energy; ample connectivity to Europe and America; redundant network and bandwidth capacity; various data center providers offering a multitude of services; fiscal benefits and a skilled workforce; along with an attractive business management structure implemented by Ireland, which has been pro-business and home to U.S. clients for decades, Ireland is the obvious choice for companies looking to expand globally through Europe.
Security is pivotal when hosting digital assets abroad and Ireland has the unique ability to offer exceptional data protection in a politically and economically stable region. With a low corporate tax rate, elimination of double taxation, and affordable labor and energy costs, Ireland is able to provide organizations with the opportunity to cost-effectively host their assets in a region with superior connectivity to Europe and the Americas.
Home to top tier technology companies like Microsoft, eBay, Amazon for over five decades, Ireland has enabled an array of U.S. companies to successfully host their digital content and services abroad. Effective and affordable, Host in Ireland opens the opportunity for global expansion to companies of all sizes and disciplines by providing timely and accurate information on Ireland's technology ecosystem.
If you're interested in learning more about what Host in Ireland can do to help expand your business, visit www.hostinireland.com to learn more about how the 5Ps support the Host in Ireland initiative, view our infographic and download the 451 Research report for free.