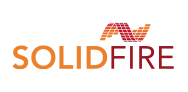 – Dave Wright, CEO and Founder of SolidFire
In 2015, flash will clearly have a huge impact on the storage market, revolutionizing the space by offering ten times the performance of disk at a fraction of the cost. This trend will continue to increase over time, and flash will take center-stage while disk will be completely relegated to cold storage.
Enterprises today are concerned with downtime during maintenance or while adding storage. So, they are looking for a solution that solves these challenges, that handles rapid expansion of storage with no downtime or slow performance.
According to Wikibon, "Flash technology has improved at a faster rate than Moore's Law, with more than 50 percent improvement in annual price performance and density." But the rapid innovation in flash geometries and densities will create far too many confusing flash options for customers. Issues like tiering, agility and performance will be the top concerns of enterprises when choosing a storage provider. Right now, tiering is clearly showing its limitations and has become a mere  stop-gap solution for companies on the way to an all-flash primary storage infrastructure. Customers who initially embraced tiering are now dealing with its negative ramifications, including inconsistent performance and a need to add an ever-increasing amount of flash to the flash tier to maintain performance.
A combination of object storage and flash will be big in 2015. This offering will provide performance optimized scale-out storage tiers. Automation for improving management and storage deployment will also be important this year, and archiving will be an inherent part of infrastructure.
In 2015, storage will continue the decade long evolution from slow, complex, manually configured silos towards the endpoint of fast, efficient, and highly automated pools. Furthermore, we'll see the cost of flash decrease as consumer demand for flash increases and as more data can be shared across applications with scale-out architecture